Macro Circuit Diet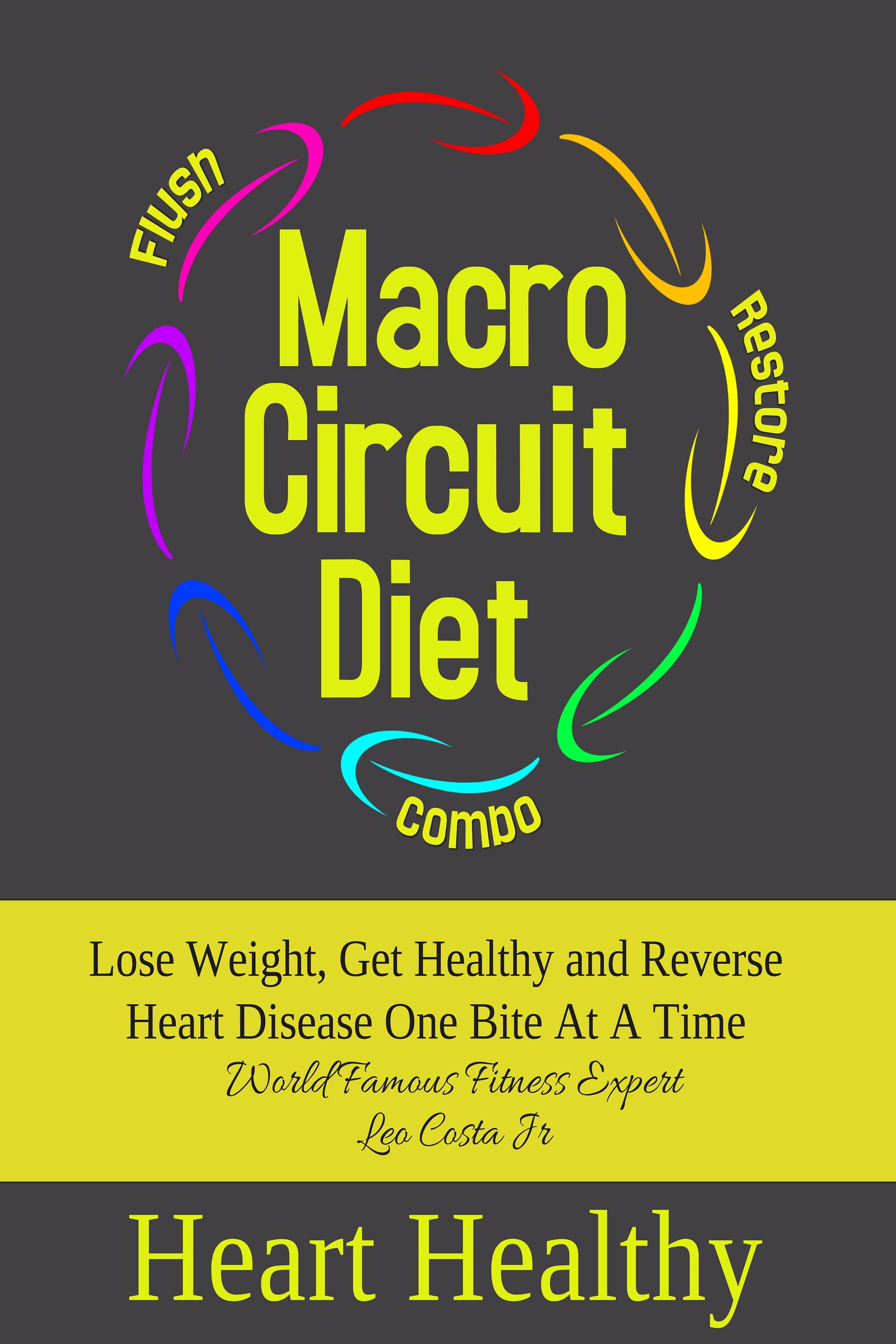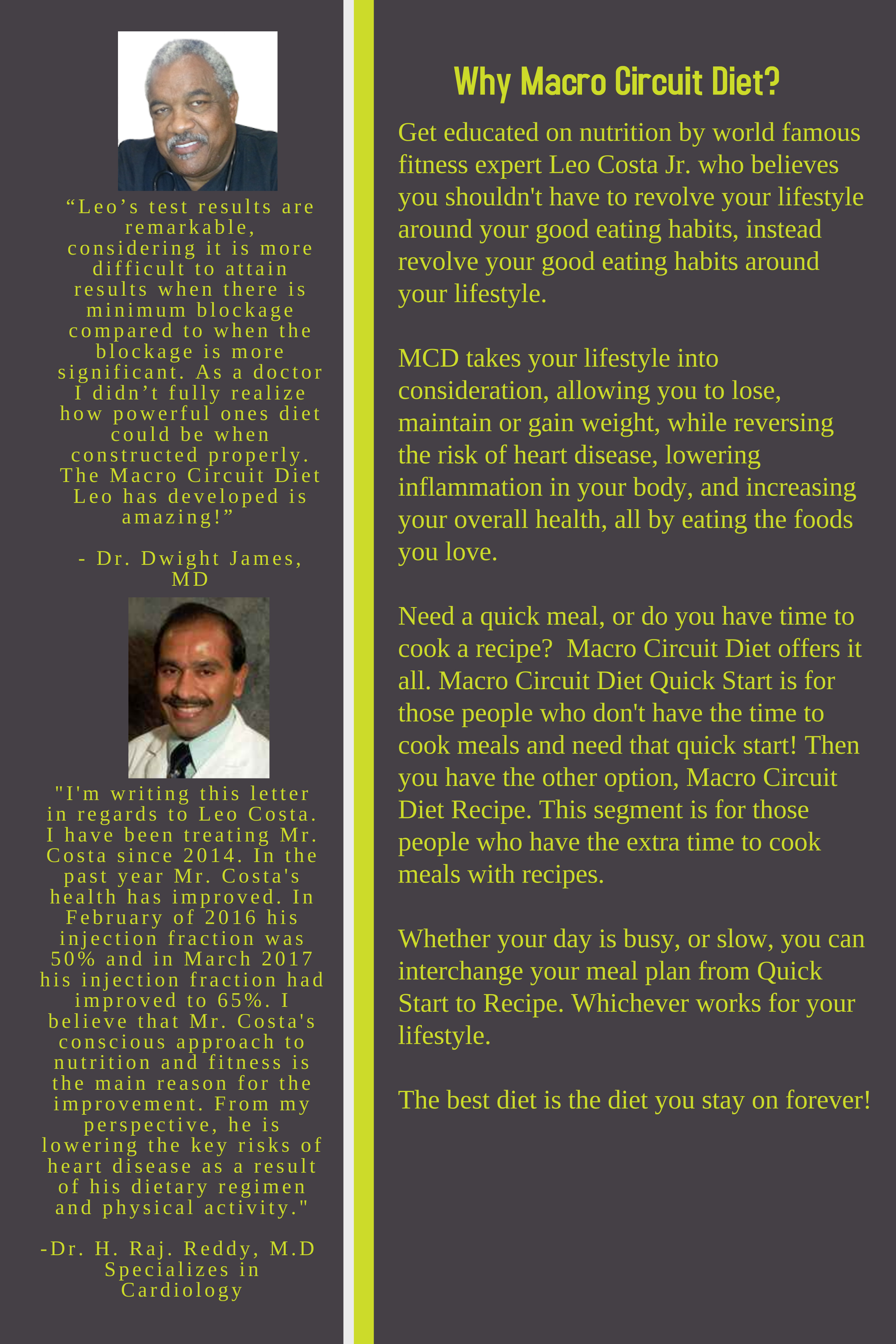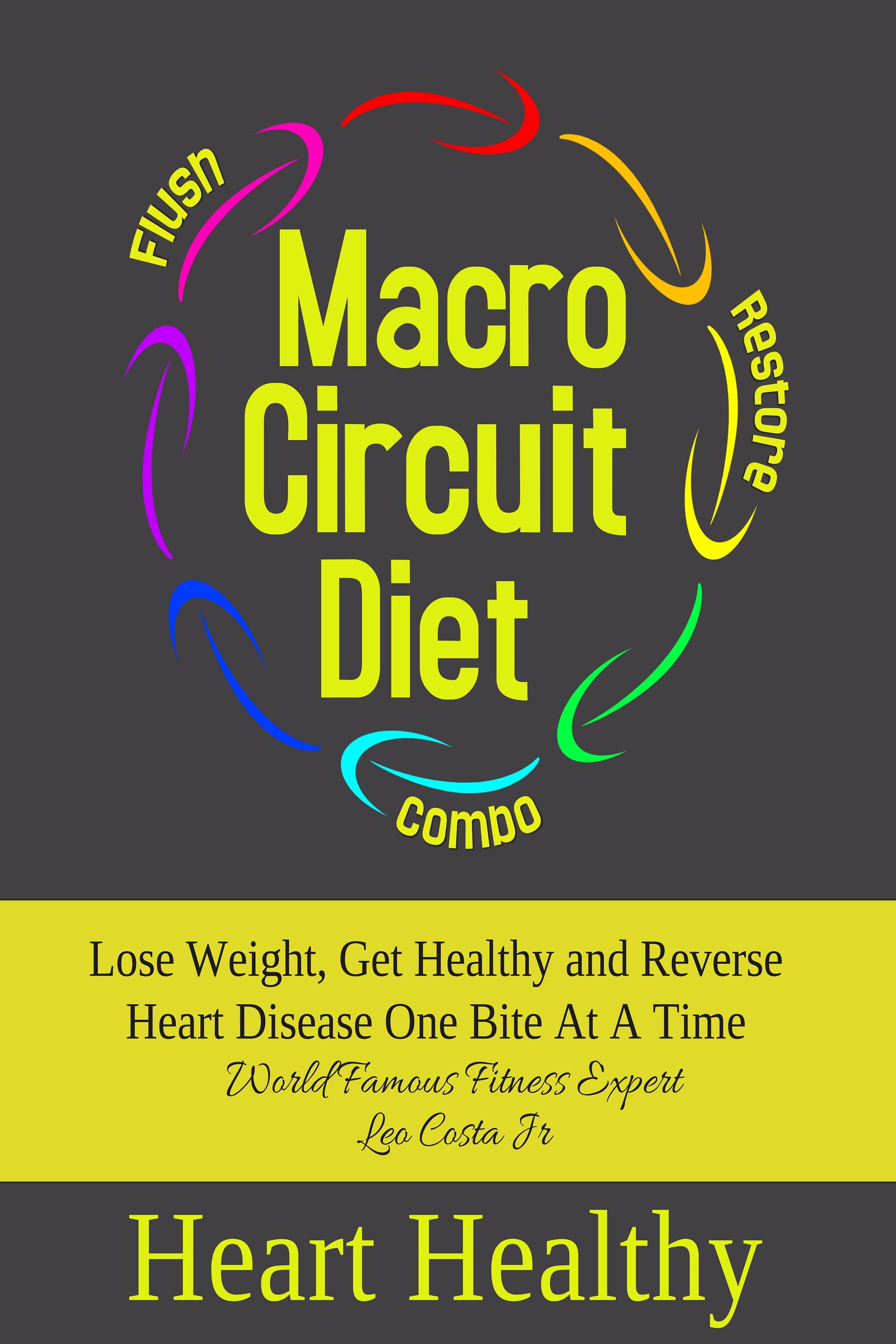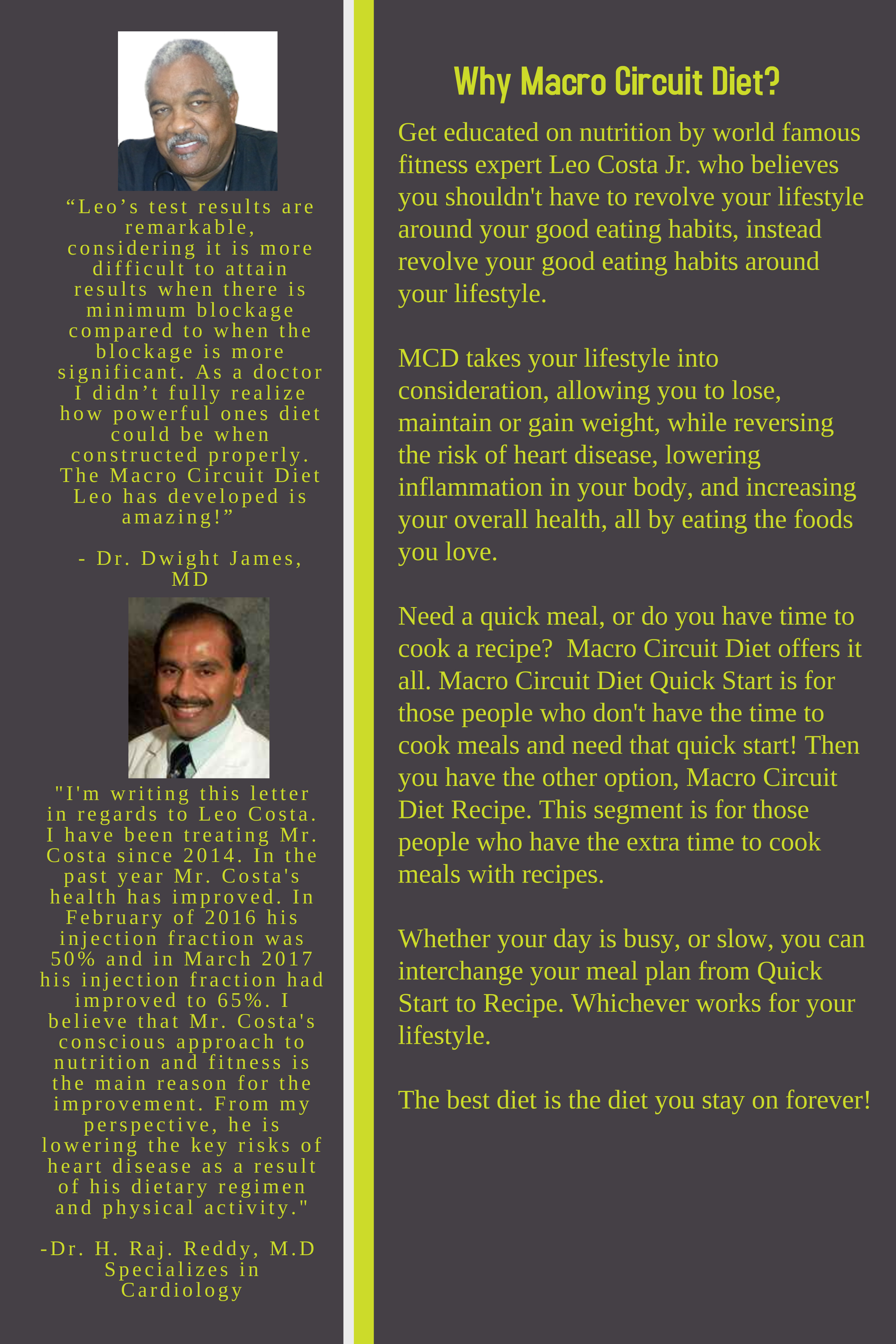 Macro Circuit Diet
Get educated on nutrition by world famous fitness expert Leo Costa Jr. who believes you shouldn't have to revolve your lifestyle around your good eating habits, instead revolve your good eating habits around your lifestyle.
MCD takes your lifestyle into consideration, allowing you to lose, maintain or gain weight, while reversing the risk of heart disease, lowering inflammation in your body, and increasing your overall health, all by eating the foods you love.
Need a quick meal, or do you have time to cook a recipe? Macro Circuit Diet offers it all. Macro Circuit Diet Quick Start is for those people who don't have the time to cook meals and need that quick start! Then you have the other option, Macro Circuit Diet Recipe. This segment is for those people who have the extra time to cook meals with recipes.
Whether your day is busy, or slow, you can interchange your meal plan from Quick Start to Recipe. Whichever works for your lifestyle.
The best diet is the diet you stay on forever!